Nashville is known to serve people amazing food, Mexican cuisine in particular, and beer of course. So if you're considering moving to Nashville, you'll be settling into a new home that has an exploding craft beer scene, some of the best (and free) live music in the country, and a rapidly growing job market. With quite a few good neighborhoods like Downtown Nashville, Music Row, The Gulch, Brentwood, etc it's a good place for a peaceful and smoothly running lifestyle.
If there's one thing that Nashville, Tennessee is known for, it's probably country music. But you'd be (pleasantly) surprised to learn how much music the city has to offer even if you don't have a single country bone in your body.
Rent is, of course, varies based on what area of Nashville you want to live in, what amenities you want to have in your apartment, and what your price range is there. So you get an idea if you're wanting a luxury apartment in, let's say, downtown Nashville, that's going to cost you anywhere from 15 to 17 hundred for a one-bedroom. So luxury apartments outside of downtown Nashville are going to vary from anywhere around twelve hundred to about fifteen hundred for a one-bedroom luxury apartment. And then, of course, you can also find apartments that are not luxury apartments that are like a little bit older, anywhere from eight fifty to about a thousand outside of the city, in the suburbs and then closer into the city.
Weather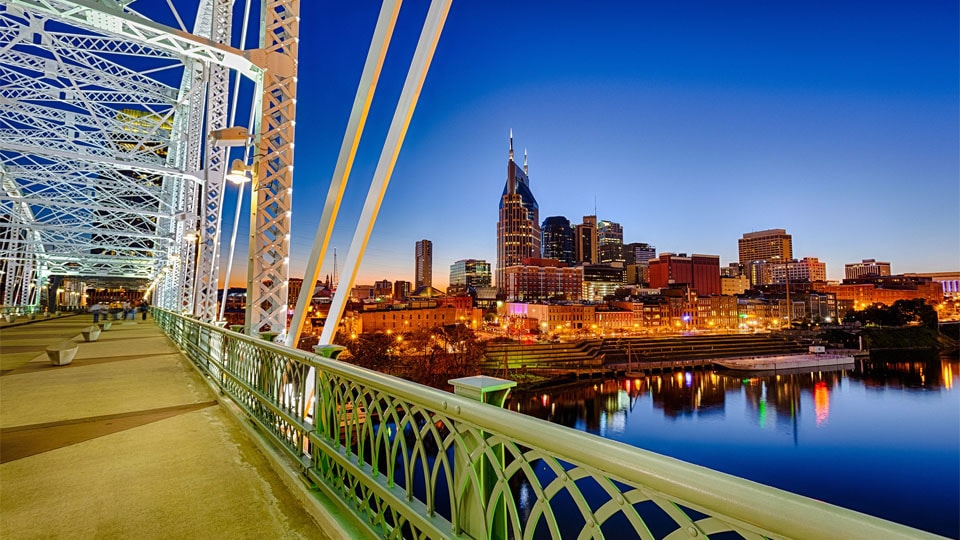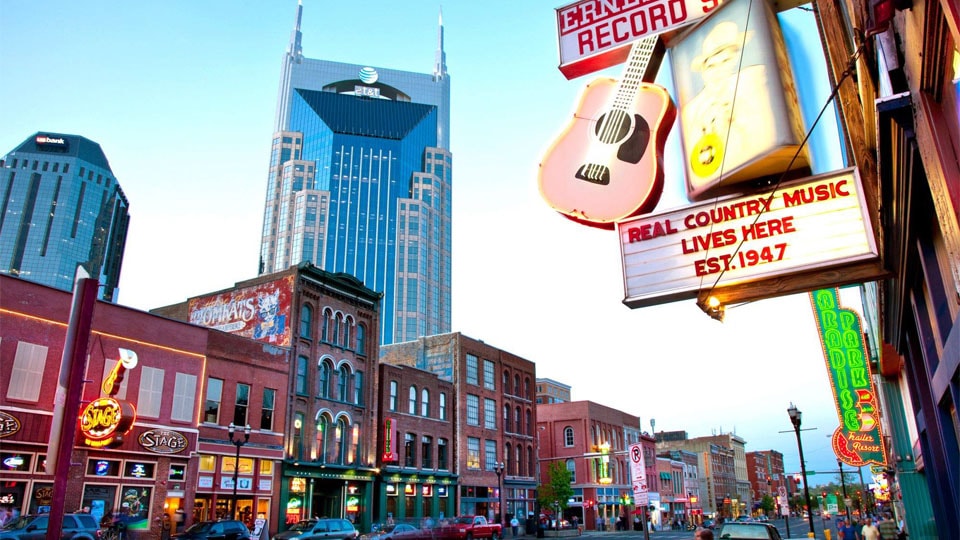 Weather makes a lot of difference regardless of your decision of visiting a place or planning to settle in. The summer with the maximum hot temperature lasts for less than four months starting from late May to Mid September. 
The Pros
Nashville, in particular, offers both the extreme but within the bearable range. During the summer, the average maximum temperature is 90 F and the average minimum is 70 F. During the winter (Late November to Early March) the average maximum temperature is 48 F and the average low is 31F. The good news for the snow lovers, there is a good chance of snowfall from late November to Mid March as well.
The Cons
The only con of Nashville weather is that it gets rain throughout the air. There is no day in a year where you can be sure of not having a rainfall. Moreover, summers in Nashville are HOT!
Transportation
You wouldn't consider moving to a place where transportation is troublesome. Nashville is growing and it has its own story of pros and cons as far as transportation is considered. Because of its rapid growth, public transportation can sometimes feel lacking, but people mostly prefer cars for a city commute.
Nashville has an international airport that connects it to all the major US cities on a daily basis.
Health Facility
As with other cities, Nashville has a good health facility and should not be a problem for your decision to move in. There are plenty of good hospitals and emergency medical support units all over the Nashville area.
Schools and Colleges
Nashville is a good place for students of all levels as there are some of the finest academic institutions and universities for all kinds of courses. Refer to this list for more information.
Nashville Home Values
The typical home value of homes in Nashville is $298,039. This value is seasonally adjusted and only includes the middle price tier of homes. Nashville home values have gone up 7.8% over the past year and Zillow predicts they will rise 7.2% in the next year.
Cost of Living
Nashville, Tennessee's cost of living is 3% lower than the national average. The cost of living in any area can vary based on factors such as your career, its average salary, and the real estate market of that area. Summary about the cost of living in Nashville, TN, United States:
Four-person family monthly costs: 3,420.55$ without rent.
A single person monthly costs: 964.83$ without rent.
The cost of living index in Nashville is 26.94% lower than in New York.
Rent in Nashville is, on average, 53.23% lower than in New York.
The cost of living ranks 164th out of 586 cities in the world.
Nashville has a cost of living index of 73.06.
Housing, Utilities & Transportation
Nashville's housing expenses are 9% lower than the national average and the utility prices are 10% lower than the national average. Transportation expenses like bus fares and gas prices are 0% higher than the national average.

MEDIAN HOME PRICE
$316,117

MEDIAN RENT
$990.26 / month

ENERGY BILL
$150.73 / month

PHONE BILL
$160.67 / month

Our Company
Choose Real Movers
as Your Moving Company
With Real Movers, moving is simple — Whether you are moving across the country or just across state lines, we put our customers first. By integrating the latest moving technology with personalized customer service, you can expect white-glove moving services other moving companies can't match. When you choose Real Movers as your moving company, you will enjoy a seamless and unforgettable moving experience.