Moving to Arizona? It's one of the 10 fastest-growing states in the country. Are you considering moving to Arizona? Maybe you're drawn by the beautiful mountains or the low cost of living.
The Grand Canyon State is an incredible place to call home, but Arizona living can't be all sunshine and swimming pools, right?
A great economy plus a reasonably low cost of living in Arizona makes for a pretty good mix. Innovation and plenty of job opportunities are great. and housing in Arizona is just slightly above the national average. The typical home value of homes in Arizona is $291,168. This value is seasonally adjusted and only includes the middle price tier of homes.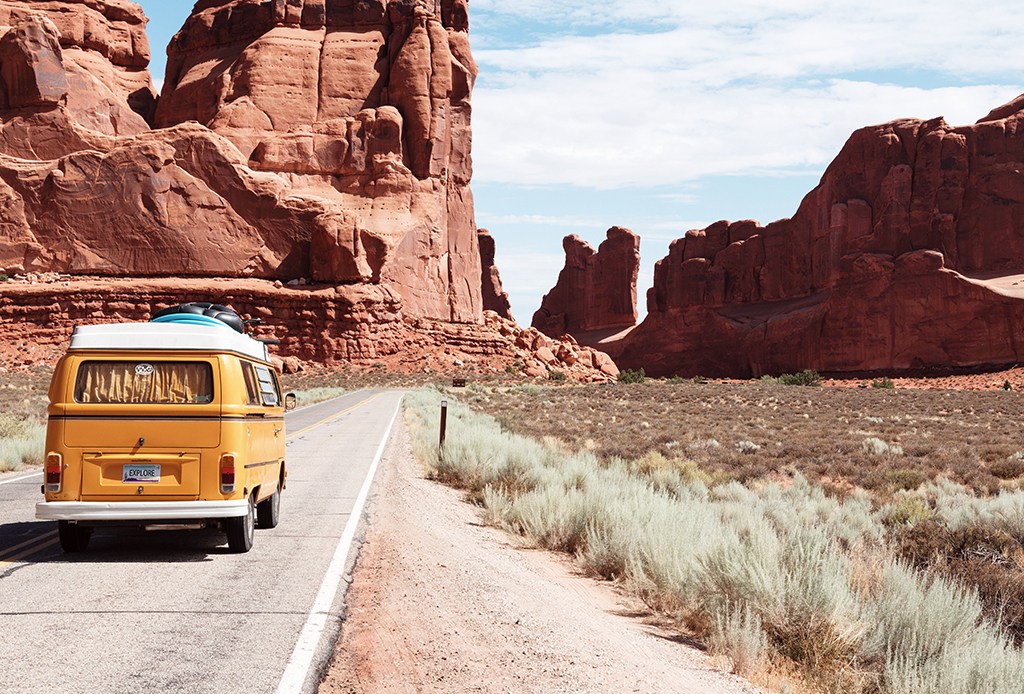 Arizona has many advantages, which is exactly why so many people have been moving there lately. If you like hot weather almost all year long, Arizona is the place to be. … Arizona has good public transport. So if you are someone who doesn't like to drive around too much, this is perfect for you.
If you plan to make your move by driving to the valley, be prepared to drive in the mountains. That was my very first experience of physically driving a car through the mountains, and it was really intimidating.
Now, Arizona generally ranks near the bottom of lists that rank states by the quality and funding-per-child of their public education systems. If you're moving to Arizona with children or thinking of starting a family after you settle in the state, it's worth doing research into schools and school districts before you buy or rent a home.
Arizona is full of gorgeous landscapes and vibrant cultures. When you consider changing states, one of the first questions is where to go? Of course, many will think of Phoenix– the bustling metropolis at the center of everything. Others may want something a little closer to the Grand Canyon.
Phoenix
The heart of the state, the bustling metropolis itself, Phoenix is a physical representation of what the United States once were and what they are becoming. The natural beauty and vibrant pulse of technology merge into a city that appeals to many tastes. The college scene brings the bustle of students, and the nightlife adds a vibrant beat to the midnight hours.
Scottsdale
Scottsdale is known for its nightlife and its parties. There are a lot of bars and a lot of shopping. If you want a more quiet neighborhood, consider Glendale, Peoria, or Carefree.
Chandler
The perfect blend of family-friendly and cosmopolitan, Chandler is host to an award-winning school district and bustling downtown. Housing is affordable, and there is plenty of room to spread out.
Fountain Hills
Art and cultural hub, Fountain Hills features a community chorus and band. The town was planned with dessert beauty in mind, and the namesake fountain at the center of town is an engineering marvel. Fountain Hills boasts an 18-hole championship golf course and a park with playgrounds and walking paths.
Gilbert
Affordable Healthcare, good public schools, and a low crime rate are instant plusses to potential residents. But let's not ignore the proximity to some of the best Arizona has on display– the Grand Canyon, farmland and fresh products, golf courses, wineries…the city is also fairly close to Phoenix.
Litchfield Park
If you're looking for a strong sense of community, Litchfield Park is for you. High school graduation levels are 97%, and the school system is of higher quality. You can also find a myriad of amenities like camps and sports access, particularly through the Recreation Center.
Oro Valley
A high standard of living, a low crime rate, and an impressive outdoor recreation-focused community mark the mid-sized city of Oro Valley. Larger than Litchfield Park but much smaller than Phoenix, Oro Valley offers a vibrant and growing tech industry.
Paradise Valley
One of the more pricey areas to live, Paradise Valley lives up to its name. The sun-lit land features a blend of modern condos and southwest-style single-family homes. Golfing is a major hobby in the area, and the landscape is especially scenic.
Disadvantages of Arizona
Some are moving out of Arizona for good and it's because of the disadvantages of Arizona. Yes, Arizona has nice weather but in the late summer, it also has frequent afternoon monsoons. Monsoons are powerful thunderstorms that often induce street flooding or damage from lightning strikes. Not to mention those big dust storms you see on the Internet.
One of the biggest disadvantages is that gun ownership is strong within the state. Some will, of course, find this as a big advantage. But if you are someone who doesn't like guns, you definitely shouldn't be moving to Arizona. You will feel unsafe walking around knowing that every third person on the street owns a gun. Arizona also tends to lean toward conservative values from a political standpoint.
Living in Arizona is quite a unique experience because of the vastness that the state offers. From the Sonoran Desert in the south to the high country in the north all the way up towards the Four Corners east and the Grand Canyon in the west. Known as the Grand Canyon state, Arizona is diverse in many ways. The state tree is the Palo Verde, the state cactus is the Saguaro, the state bird is the Cactus wren. If you are thinking about moving to Arizona feel free to get a quote with us.
Our Company
Choose Real Movers
as Your Moving Company
With Real Movers, moving is simple — Whether you are moving across the country or just across state lines, we put our customers first. By integrating the latest moving technology with personalized customer service, you can expect white-glove moving services other moving companies can't match. When you choose Real Movers as your moving company, you will enjoy a seamless and unforgettable moving experience.