Florida is the number one state that everyone is moving to. And prior to then, it was Texas for about four years. So why is everyone moving to Florida? And We're going to give you 10 reasons and facts about why we think this is happening. Some being our opinions, some being facts, and some a little mix of both.
The weather, There's no denying that Florida has some of the best weather year-round in the entire country, and especially this time of year in the winter, daytime averages like in the mid-70s, nighttime averages in the mid-60s. And meanwhile, the rest of the country is basically freezing this time of year.
Besides Southern California, Texas and Arizona, maybe everywhere else is very cold. And this is one of the only places you can escape that freezing cold this time of year, So what's the difference? Right. The main difference here is that it just stays hot day and night and there's really no temperature relief at nighttime from the heat. But people that are sick of the cold like I was, if they come here, they're happy with that tradeoff.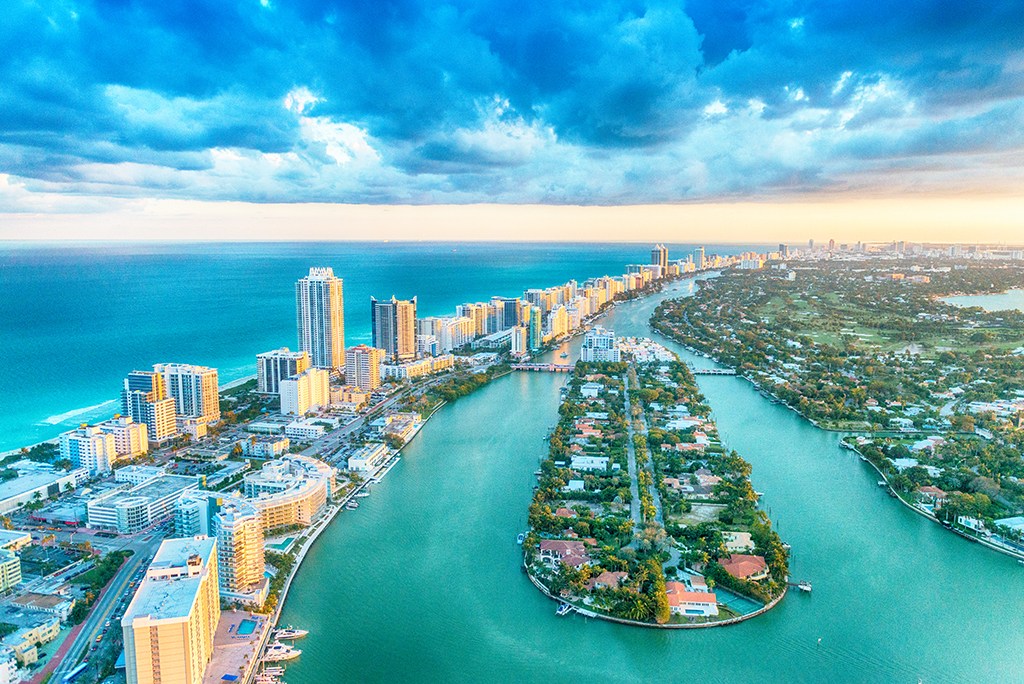 Usually next thing is jobs. Jobs in Florida are plentiful. There's jobs in the hospitality and services industry.
There are manufacturing jobs, building boats and parts for boats. There are jobs in the tourism industry. There are jobs at all of Florida's amusement parks. There are jobs in the medical field. There are jobs in some of the popular Florida sports like golf and tennis. Everyone in Florida here needs air conditioning, year-round. So there are obviously jobs. There's also plenty of jobs in the construction field. In fact, so many job openings that they can't even philomel anymore because Florida is full of new construction everywhere and they really just can't keep up.
So if you're in the construction business, this could be a good place for you. But you got to keep in mind that you can be working in the heat all day. The list really does go on.
Florida is one of only eight states in the entire country that has no state income tax. And if you are wealthy and you're trying to escape a high tax state like California, Illinois, New York, or maybe you're retiring and you don't want to keep paying tax and all the money that you've worked so hard your entire life for, this is a huge drawing factor for people that are looking to pay less in tax and not just have to pay tax on top of tax, on top of tax.
Do we have a bunch of other taxes here in Florida? Of course we do. Have you still got to pay property taxes? We still have a sales tax. You know, we still have other taxes, but not having to file a state income tax return saves you money and a lot of different ways. So that is definitely one of the reasons people are moving here.
Florida has a below-average cost of living compared to the lifestyle that's offered here. When you look at other states that are similar, like California housing and most of the state is relatively affordable, along with a bunch of services and goods here that are also affordable as well. So it makes it very easy to live a high quality of life here in Florida without breaking the bank.
 Next up, the beaches
One, our beaches here are so beautiful. And the other thing is that Florida is literally one big beach. The entire perimeter of the state is basically made up of beaches. And all the different beaches that I've been to here are all beautiful in their own way.
Florida has a very close proximity to South America and the Caribbean and also to Europe. Florida is the southernmost state in the United States, making it very close to South America. And it's one of the easternmost states as well, making it very easy for people from Europe to frequent Florida, especially down here in Miami. We have a lot of people that choose to make Florida their home coming from.
Europe and South America, and they either live here full time or part time, but either way, it makes it easy for them to go back and forth to their home countries versus somewhere like the western side of the country. That would add an extra three or four hours to their flight time. And really, you combine this with the ideal location and the ideal lifestyle. It's no wonder that so many foreigners had decided to call Florida their home.
Florida is known for its laid back culture, especially in places like Key West and St. Augustine and the Gulf Coast. These are all laid back areas where you can do as much or as little as you want every day. And if you have the means to come here and live that lifestyle, by all means, you should do it.
This one is something people have been doing here for a very long time, and that is retirement. Florida has a lot of 55 and older communities here, and the benefit for people that are 55 and older to come and live in those communities is number one. Those communities tend to be significantly cheaper than the housing surrounding them because of the rules that are in place to live there, such as you need to be fifty five and older and you might not be able to have any kids on the premises.
Or if you do, it's just for the day. They can't stay overnight and things like that. And if you're looking to come to Florida and retire on a budget and you also want to have some peace and quiet during your retirement and not have a bunch of kids running around everywhere, Florida is probably going to be the place for you. And it has been the place for a lot of other retirees in the past. And that is also part of the reason why so many people are moving here, because the baby boomer generation is starting to retire by the masses and a lot of them are coming here culture.
Now, this really depends on where you decide to move to in Florida. But for example, down here in Miami, there is basically a huge melting pot of all different types of cultures and languages.
So it's worth mentioning, Florida has no shortage of attractions, malls and just generally fun things to do.
We have so many new shopping malls here. In fact, they're planning one of the biggest shopping malls in the entire world, coming soon. That's going to be in the northern part of Miami or the southern part of Broward County, somewhere near 75. And they've already been planning this place is supposed to have like a ski resort inside a water park, all kinds of things like that. And we don't have anything like that in this area. So that's going to be interesting and pretty cool to see once it's up and running.
And that's just one of the many amusement parks and attractions that Florida has to offer. Orlando has all of the famous ones like Disney and Universal. Tampa has Busch Gardens and a bunch of different water parks. And the Keys in itself are its own attraction, plus all the different beaches, the Everglades. And at the end of the day, people go to work, they work really hard and they want to have something fun to do when they're not working and be able to spend their money on experiences that are really going to be fun for their family and overall up their quality of life.
So it's no wonder that people choose Florida because it's one of the only states that has so many attractions like this, all within a very close proximity to each other. There are probably a ton of other reasons why people are moving here.
Our Company
Choose Real Movers
as Your Moving Company
With Real Movers, moving is simple — Whether you are moving across the country or just across state lines, we put our customers first. By integrating the latest moving technology with personalized customer service, you can expect white-glove moving services other moving companies can't match. When you choose Real Movers as your moving company, you will enjoy a seamless and unforgettable moving experience.