If you're thinking about move to Miami, there are more than a couple of things you need to know about it. It's a worthwhile move that still needs a bit of getting used to, especially if you've never been to a unique place like Miami and have lived in humbler or quieter areas up north.
Miami is more than just a beachside city full of sun, palm trees, and celebrities working in Tinsel Town (since Hollywood is literally just around the corner). It's a melting pot of cultures and has a liberal progressive slant towards its politics. It's also quite humid and tropical.
At any rate, here are 10 reasons to move to Miami.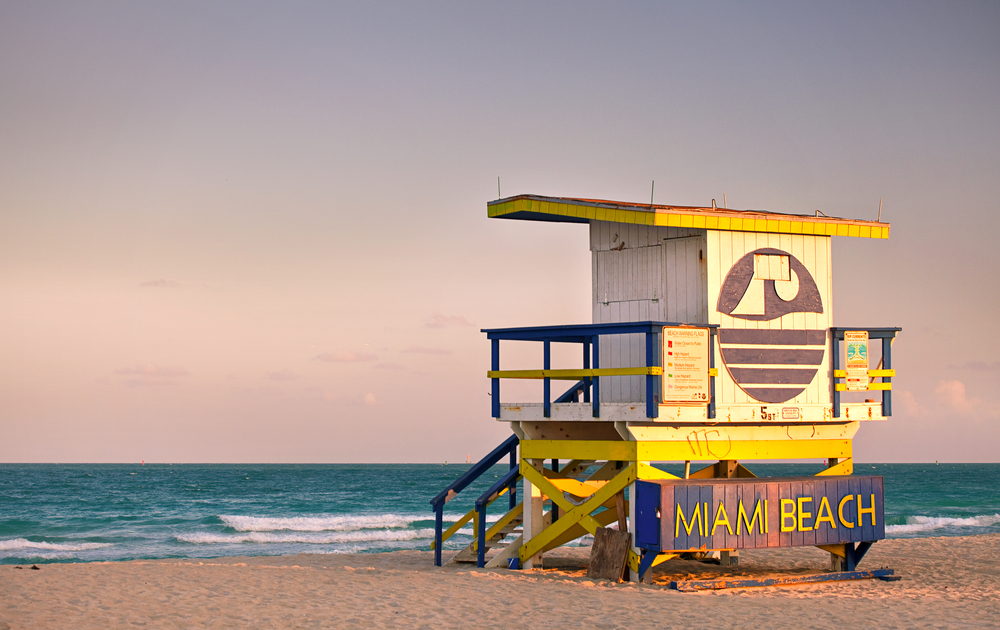 10. Friendly People
People are friendly here in Miami. Maybe it's because of the influx of different cultures and its high minority counts, but to go here is really to experience a taste of traveling the world because it's practically a slice of life there with its melting pot of cultures.
As such, expect an uptick of new friends to meet. Also, because you're living in Miami or one of the top tourist hotspots in America that many celebrities have built summer homes in, you'll also get an uptick of friends and relatives visiting you while getting a beachside vacation at the same time.
9. Art Scene
Next to food, Art is one of Miami's most significant cultural highlights. Art Deco architecture is all over Miami, and the city's design district is by far the most popular attraction. After moving to Miami, be sure to make time to check out Art Basel, where modern and contemporary work from all over the world is showcased. The art district can be explored unguided, but the best way to experience Miami's architecture is by taking a group tour.
8. Global Hub
Speaking of retirees, another factor why Miami is a mecca for many people in their golden years is its ease of travel. Thanks to Miami International Airport (MIA) – one of the world's busiest airports – you can easily go in and out of the country to spend your birthday in the Bahamas, Maldives, or Palau.
In fact, MIA is the biggest international gateway for American Airlines and welcomes more than 35 million passengers every year. From MIA, you or your visiting loved ones can book a non-stop flight to over 70 major cities in America, Asia, Europe, and the Middle East.
7. Taxes
Miami residents pay a sales tax of 6% and property tax ranging from 0.87%-1.12%. Those new to the Sunshine State may be pleasantly surprised to find that Florida does not impose a state income tax. The Gross Metropolitan Product for Miami is $257 billion, making it the 11th largest metropolitan economy in the U.S. and the 20th largest worldwide.
6. Culture
Miami's culture is vibrant and shaped by its diverse population—particularly the strong Caribbean and Latin-American communities—and offers visitors and residents an abundance of theaters, museums, festivals and other ways to be entertained. The Calle Ocho Festival, Carnival Miami, and the Miami International Film Festival are just a few crowd favorites.
 The city also has numerous orchestras, symphonies, and performing-arts conservatories, such as the Frost School of Music, New World School of Arts, and the Florida Grand Opera.
5. Food Scene
The food scene of Miami is something to behold indeed. You can find some of the most amazing restaurants around the beach since the competition there is steep and every establishment tries its best to find its niche. You can also get to imbibe in many different beverages, from the hottest lattes to the coldest of beers.
The city's cultural diversity has had a huge impact on the Miami food scene. Nearly 60% of Miami's population was born internationally, mainly in Latin countries.
 4. Jobs
According to Miami Today, the unemployment rate is 4.2 percent, just slightly higher than the national average of 4.1 percent, with manufacturing growing to complement the city's large tourism industry. The average monthly salary in Miami, after taxes, is around $2,700.
Dozens of large companies, including Burger King, Celebrity and Carnival Cruise Lines, Lennar, and Perry Ellis International call Miami home, and the job market here is thriving. The city is also a major fashion center, with outposts of some of the top modeling agencies in the world. It hosts a wide variety of shows and events throughout the year, including the annual Miami Fashion Week and the Mercedes-Benz Fashion Week Swim.
3. Education
While there's no shortage of things to do here, Miami isn't all fun and has no work. The Miami Metro area is home to 59 colleges, universities, and technical/vocational schools. According to the U.S. census, of residents aged 25 or higher, 26% have completed at least a bachelor's degree. Not only is Miami home to Florida's largest public university, Florida International University, it also houses Miami-Dade College, a community college with over 47,000 students. With a student population of over 15,000, the University of Miami offers 110 bachelor's, 103 master's, and 62 doctoral degree programs.
2. Climate
If sunshine and warm temperatures are what you are searching for, you've come to the right place! Miami has what is called a Tropical Monsoon Climate. Now don't panic, that does not mean that the city gets hit with Monsoon-like winds and rain. What it does mean is that the average temperature is above 64.4°F every month of the year. The January temperatures average 69.2°F with lows rarely falling below 50°F. So, if you are used to sweater weather and snow boots in the winter, it might be time for a new wardrobe, but keep the rain boots handy. May marks the start of the wet season, which runs through October. With temperatures ranging from the mid-80s to the low-90s, the high temps and higher humidity regularly stir up afternoon thunderstorms.
1.  Outdoor recreation
There is no shortage of things to do in Miami. The most obvious is hitting the beach. Miami Beach is one of the most well-known beaches in the world, and for a good reason. Known for its Art Deco district and wide sandy beaches, its southern end, South Beach, is also known for its pulsing nightlife. Aside from Miami Beach, the Miami metro area has dozens of miles of white sand beaches, including those found at Bayfront Park Beach, Hobie Beach, and Crandon Park Beach, to name a few.
If you want to slow things down a bit, you can stroll through the Vizcaya Museum and Gardens in Coconut Grove. This 34-room Renaissance-style villa overlooks a lush courtyard and is the definition of opulence. Once home to James Deering, a successful businessman, the mansion is now owned by Miami-Dade County and is open to the public.
Feeling a bit wild? Head to the Miami Zoo. This zoo is the most extensive zoological garden in the state and the only sub-tropical zoo in the contiguous U.S. Its open-air exhibits and cage-free environment ensure visitors an up-close look at wildlife in all its natural wonder. Finally, sports fans will be happy that Miami boasts four major sports teams, including MLB's Miami Marlins, the NFL's Miami Dolphins, the NHL's Florida Panthers, and the NBA's Miami Heat.
Our Company
Choose Real Movers
as Your Moving Company
With Real Movers, moving is simple — Whether you are moving across the country or just across state lines, we put our customers first. By integrating the latest moving technology with personalized customer service, you can expect white-glove moving services other moving companies can't match. When you choose Real Movers as your moving company, you will enjoy a seamless and unforgettable moving experience.