Update. March 2021
Explore the best places to live in Texas based on crime, public schools, cost of living, job opportunities, and local amenities. Ranking based on data from the U.S. Census, FBI, BLS, CDC, and other sources.
Texas has always remained an attractive state for reasons that include good climate, low state taxes, affordable housing, exciting cities, and plenty to do. Living in Texas is an ideal choice for millions of people, regardless of whether they were born here or are transplants.
In fact, Texas is the second-most populous state in the nation behind California. According to the 2020 estimate from the US Census, nearly 30 million people call Texas home, and that number is multiplying by the day.
This Southern state is not just great in size, but in countless other areas as well: a variety of nature, tons of things to do, plentiful places to explore, and, of course, its rich and unique history. Deep in the heart of Texas are prairies, forests, rugged hills, desert land, a coastline and grasslands that give residents multiple venues to enjoy life.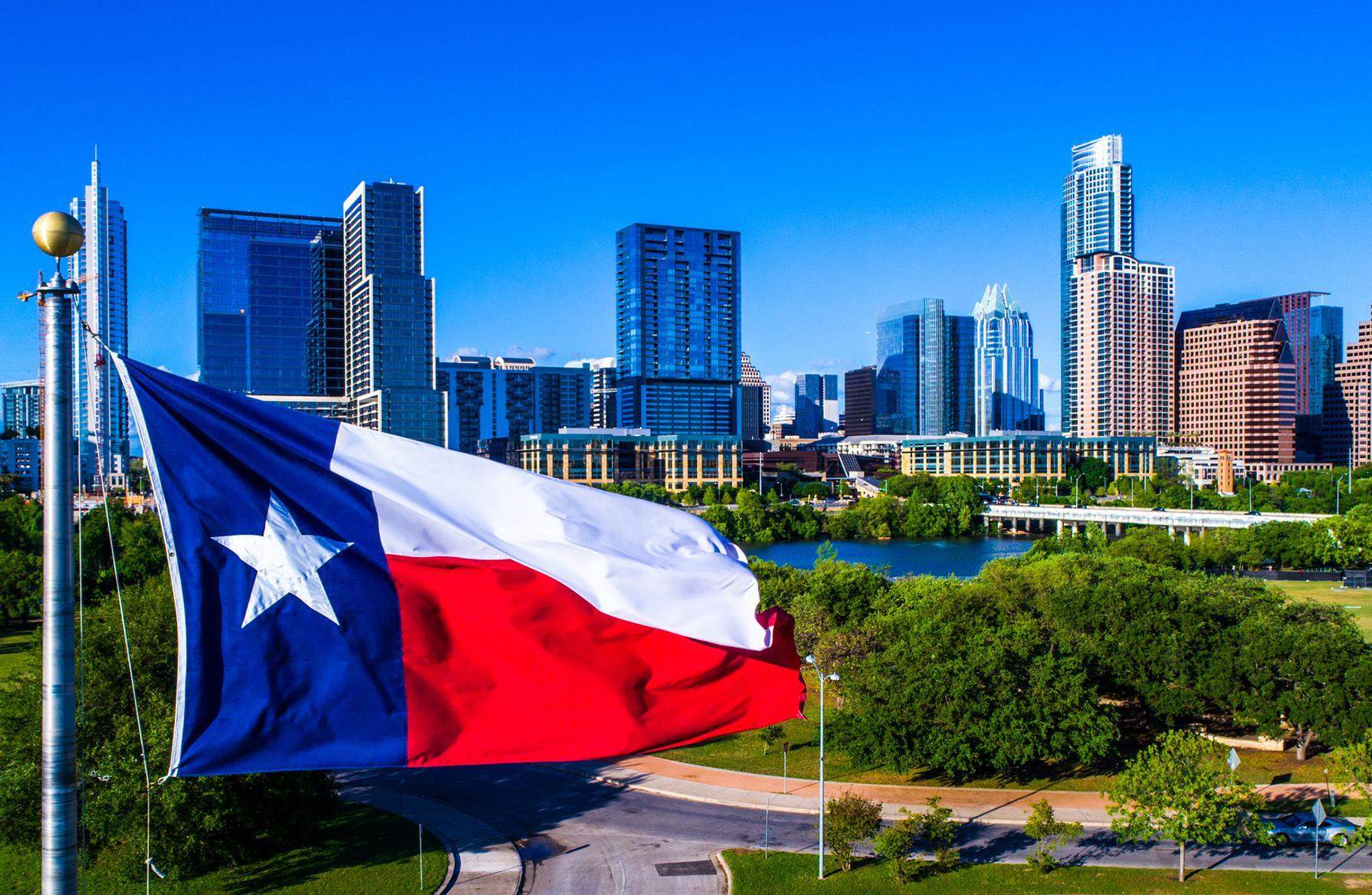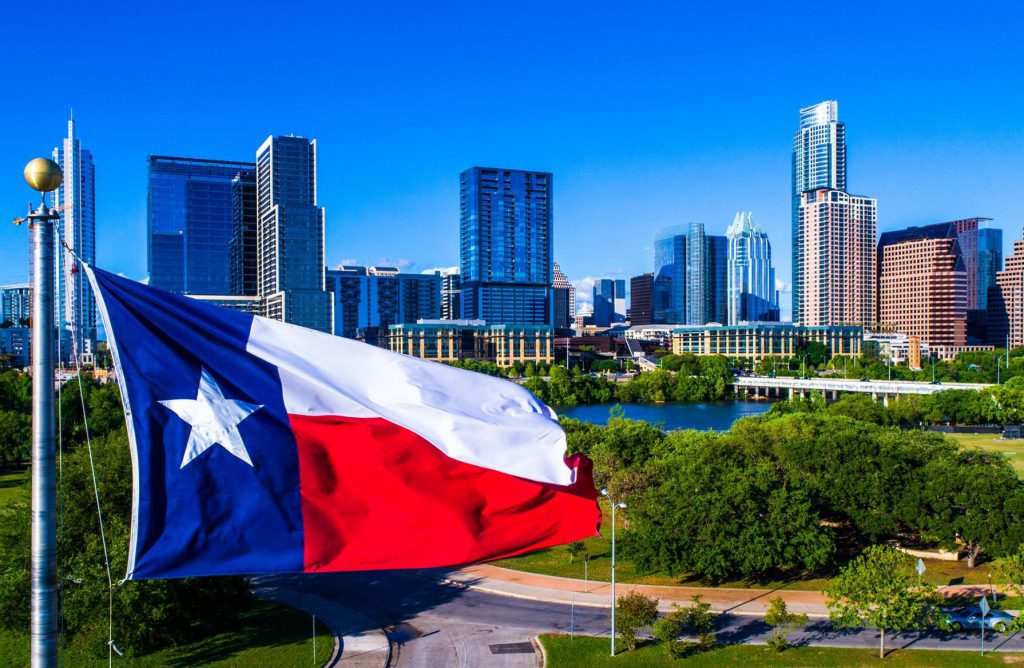 10. El Paso.
El Paso is located as far west as you can go in the state of Texas, the city borders Mexico, and the two are separated by the Rio Grande River. Constantly named one of the safest cities in America. It makes sense why families are drawn here. Today, El Paso attracts a wide variety of residents with its array of recreational and cultural offerings, the low crime rate pairs with a pretty large city that offers tons of things to do, not to mention the cost of living in El Paso is lower than the national average.
This city is a great place to live, but keep in mind that other large Texas cities are super far away.
9. Brownsville.
This city on the southern tip of Texas borders Mexico and touches the Gulf of Mexico, making it a destination for many vacationers looking to enjoy the beaches of South Padre Island.
Brownsville has a median annual salary of thirty-six thousand dollars below the national median of fifty-five thousand dollars and an unemployment rate of five percent. However, life here is not as bad as people think. It is a historical city filled with opportunities that just need to be found and taken advantage of. Living in Brownsville is much more affordable than living in Austin or Houston. The lower cost of living in the city proper directly correlates with the low cost of housing throughout the region.
7. Beaumont
Beaumont is a medium-sized city with a population of 120000 in Beaumont. There are a lot of parks. If you've got a secure job, you should be able to make ends meet and Beaumont, the region has a lower cost of living than the nation in the state of Texas. While the state's consumer sales and use tax rate is slightly higher than the national average, Texans pay neither state nor corporate income taxes home to Lamar University, Beaumont is a magnet for young people.

The city agrees with the habits of young people with its low cost of living and its many opportunities for weekend fun
5. Houston
Houston attracts people with an entrepreneurial spirit and those who want to work at some of the country's largest companies.

Not only is Houston the hub of the oil and gas industries, but it's also a major center of manufacturing and health care despite falling oil prices. Houston's housing market is performing exceptionally well. The city's healthy economy continues to attract new residents in search of jobs in the energy industry, causing an increased demand for housing. The commute times and traffic are known to be rough, but for the fastest-growing job markets in the U.S., it's worth it.

Moreover, located about 30 minutes north of downtown like Houston, is the favorite choice for fishing, boating, swimming, or kayaking along the lakes, tree-lined creeks, and tributaries.
3. The Woodlands.
The Woodland is one of the most picturesque places you can ever live with, lush greens and wooded areas characterizing the landscape.

the city offers great schools, great shopping, and entertainment, the cost of living is affordable, and you get so much for your money living here. There's plenty of outdoor and indoor activities for all ages, great trails to hike, and some of the best eateries you would ever find in all of Texas, the crime rate is absolutely low, with only a single case of burglary reported annually per 100000. The Woodland's is an upscale, family-friendly, and safe place to live and raise a family.
8. San Antonio
People are flocking to the city for its low cost of living and a healthy lifestyle, among other reasons, San Antonio's unemployment rate helps residents in this Texas metro area feel more secure in their jobs. Additionally, San Antonio residents pay slightly less for everyday expenses, such as food and health care than those who live in other metro areas. San Antonio sees approximately 300 days of sunshine per year. With such amenable weather, Year-Round residents often take day trips to outdoor recreation spots.   San Antonio offers big-city amenities and world-renowned attractions, coupled with a relaxed and inviting atmosphere most famously known as the home of the Alamo.  
The spirit of the region expands beyond its tourist labels, offering a community rich in Spanish and Old West heritage.
6. Killeen.
located in the heart of central Texas, Kaleen is a mid-sized city with a population of 140000 inhabitants.

It's an ethnically diverse city, a family-friendly city with a thriving economy. With a cost of living that's lower than the national average and that of other large Texas metro areas, Killeen residents are able to stretch their dollar further than the average American. Killeen's unemployment rate is four percent and the median monthly rent is nine hundred dollars. The average salary for a person living in Killeen is forty-two thousand dollars.
4. Corpus Christi.
Corpus Christi, the largest city on the Texas coast, is known for its beaches and high wind speeds that make it ideal for kiteboarding and windsurfing. The city has a thriving economy, many energy companies have invested in developments near the ports in order to facilitate transportation, the cost of living in Corpus Christi is lower than in similarly sized metro areas across the country.

That is true for both renters and homeowners. The dollar goes a bit further in this city when it comes to housing and health care. Corpus Christi is also the home to many families and retirees, thanks to their low crime rates and access to the water. Retirees are drawn to the city for it's affordable and laid back lifestyle.
2. Dallas-Fort Worth.
This area is the economic center of Texas and is home to tons of big businesses and Fortune 500 companies. Corporate friendly cities provide some of the best job opportunities in the state, the two leading industries are tech and finance. Those who live in Dallas and Fort Worth tend to be young professionals, while the surrounding suburbs are largely filled with young families who want both close-knit communities and easy access to the cities. This area offers plenty of recreational opportunities that speak to the area's overall quality of life, including more than 200 golf courses, hundreds of area parks, and fun entertainment venues.
As more and more professionals move here, the downtown rental rates have risen. Home prices have also climbed over the past few years.
1. Austin
Austin, with its peaceful, rolling landscape lakes and numerous opportunities for sport and outdoor exercise. Austin is a healthy place to live. People are moving to Austin for many reasons. The glorious weather, the warmth, and friendliness of the people, the promising job market, and the one of a kind culture. When it comes to jobs in Austin, the city is far ahead of the country's big metro areas.
Austin's job growth has been roughly three times that of New York, more than four times that of San Francisco. The economy of Austin is based on technology, medicine, and education. This thriving city is also home to the headquarters of many top major corporations, green initiatives, and environmental benefits. And millennials are taking notice. The weather in Austin is beautiful, but the heat definitely takes some getting used to.
Our Company
Choose Real Movers
as Your Moving Company
With Real Movers, moving is simple — Whether you are moving across the country or just across state lines, we put our customers first. By integrating the latest moving technology with personalized customer service, you can expect white-glove moving services other moving companies can't match. When you choose Real Movers as your moving company, you will enjoy a seamless and unforgettable moving experience.