We help you find reliable yet affordable Movers Near Me. Whether you're moving across town or to another state.
Find Real Movers in your area:
How much does it typically cost to hire movers?
Usually moving companies use factors such as weight, distance, volume, time, and additional services (packing, unpacking, storage, upgraded insurance, etc).
Real Movers and Storage is a company that provides Long-distance movers, Residential Moving, Commercial Move, Packing Services, Moving and Storage services, providing up to 30 days of storage and additional labor such as loading, unloading for free.
Our Company
Choose Real Movers
as Your Moving Company
With Real Movers, moving is simple — Whether you are moving across the country or just across state lines, we put our customers first. By integrating the latest moving technology with personalized customer service, you can expect white-glove moving services other moving companies can't match. When you choose Real Movers as your moving company, you will enjoy a seamless and unforgettable moving experience.
Who are the cheapest movers?
Wherever you live in the United States, if your goal is to move from your home to another location, a mover might be a professional that you will need.
The best movers offer free in-home estimates to let customers known what they can expect to pay for a move.
We recommend using our convenient online moving estimate calculator to come up with an accurate estimate.
Factors Affecting the Moving Cost

Is it cheaper to hire movers or rent a truck?

When you're deciding to move, one of the most common questions that come up today is, Is it cheaper to hire movers or rent a truck? Well, the answer can actually be different for everyone, depending on the time, budget, schedule, and complexity of the move. While you may think moving saves you extra costs on hiring professionals
Let's talk about doing it yourself. Rent a truck. If deciding to go with this method of moving, be sure you're in good physical health before even attempting to do it yourself, moving demands, heavy lifting, long hours, and you should never be done by someone who isn't in good physical health. Also, although this method of moving sometimes saves you money, it doesn't always save you time.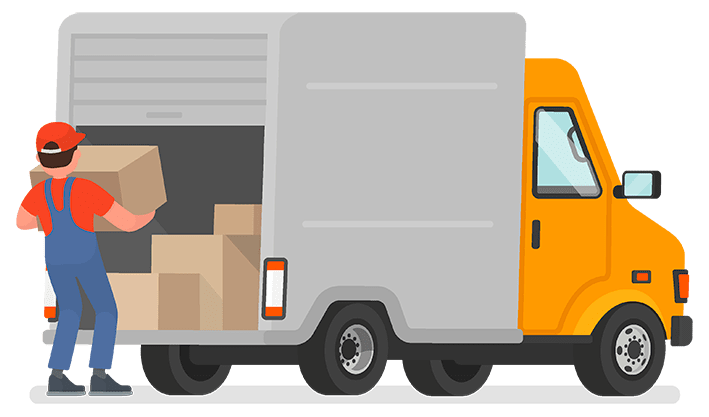 There's more than one way to
move to Colorado and Illinois
Long Distance Movers Near Me
Real Movers and Storage is a long-distance moving company, based in CO and IL, to make your cross-country move simple, safe, and stress-free. Experienced, trusted long-distance movers for your interstate move.
Packers and Movers Near Me
Our full packing service takes care of your packing at the pickup location of your move. If you'd like to avoid packing yourself, we can pack everything for you.
Storage and Movers Near Me
We offer a cost-effective, secure moving & storage service. No matter what size or kind of storage you require, we are able to customize our storage solutions to fit your unique needs.
Partners
Moving is one of the most common experiences individuals take on each and every year. While there are many moving companies and various different resources to choose from, there is only one Real Movers. If you are in the process of planning a long distance moves, and you are looking for a moving company you can trust, Real Movers is your perfect choice.